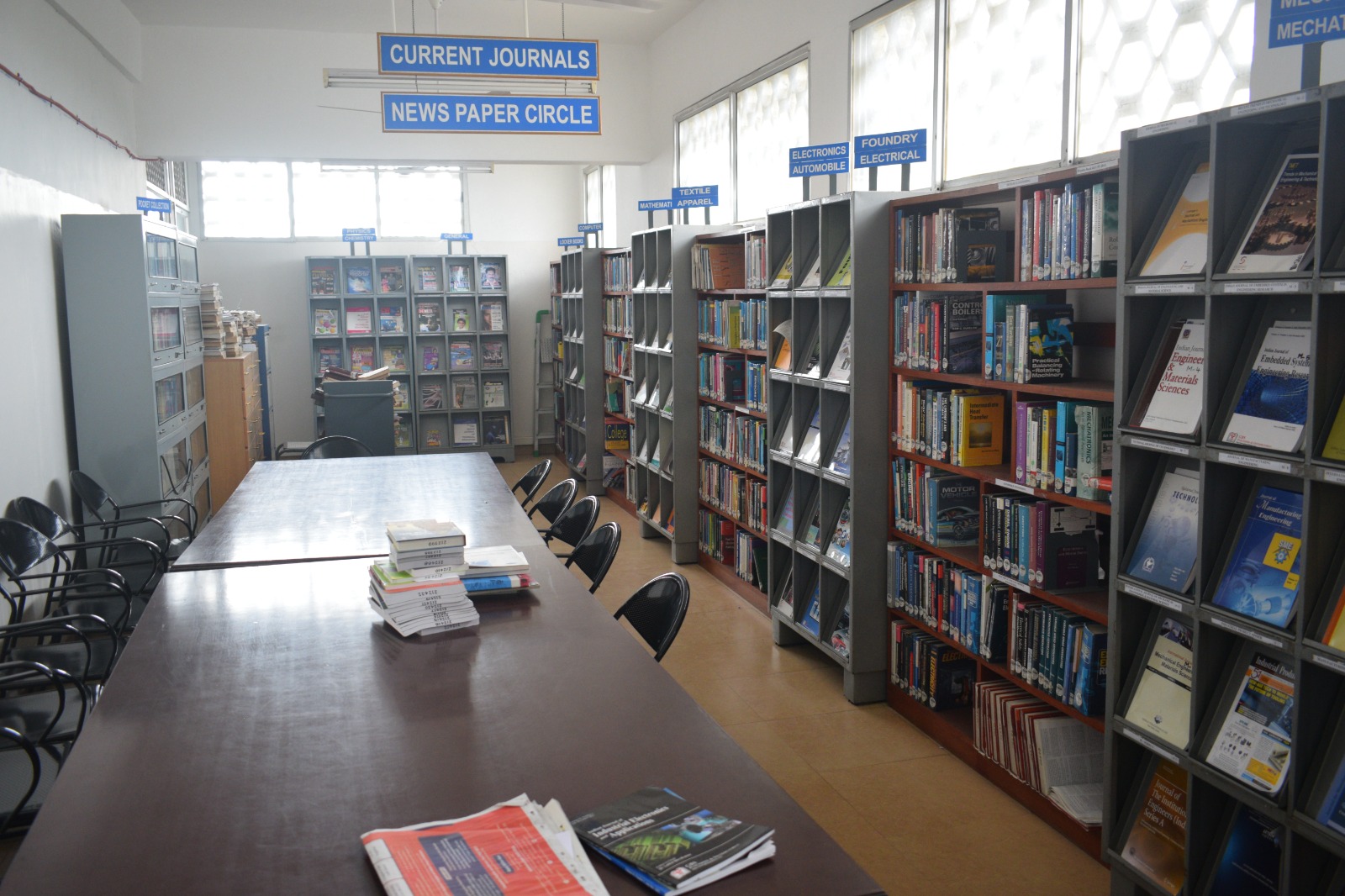 Our College
Library has good & rare collection of books, journals and magazines for students and staff members. Presently, above 43 thousand of books, 69 national journals and magazines and CDs / DVDs and back issues of journals are having in the library. The library is automated having an online portal that can be easily accessed by the users. The library implemented PSG-ILMS which is an integrated Library Management System that supports all housekeeping operations of the library. In the digital library having 21 computers with highband speed internet connection for their academic purpose of library user's. The library system and staff is meticulously focused for providing comfortable, user friendly environment so as to enables learning and knowledge creation.
The Library envisions that it continue to fulfills its unique role as a major contributor to the academic development of the student community to enhance the scholarly pursuit of knowledge and skill, to foster intellectual curiosity, and to promote life-long learning.
PSG Polytechnic College Library Mission is:


To acquire and maintain adequate information resources.
To effectively retrieve the developments in the application of engineering and technology.
To provide state-of-the-art technology for the users to support life-long learning.